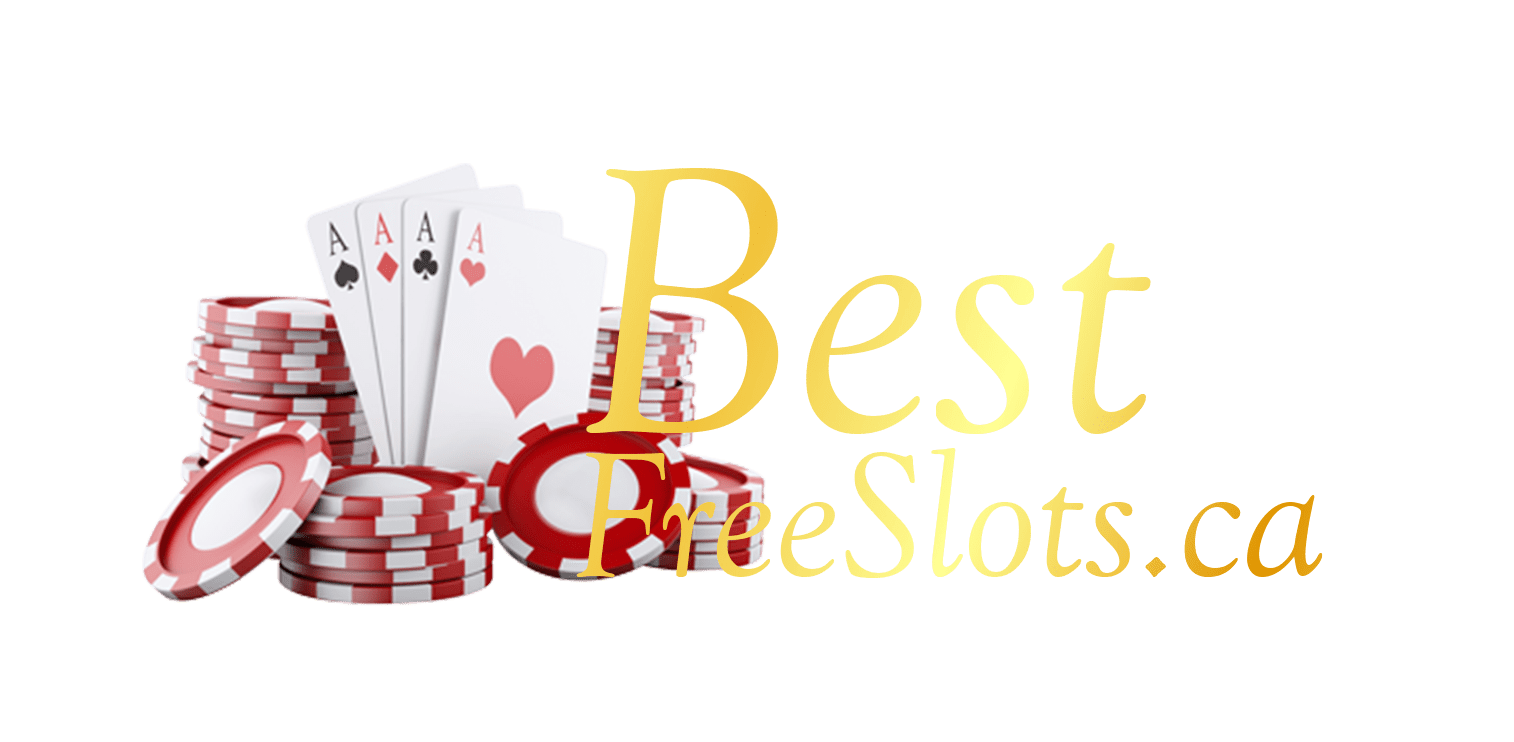 Royal Panda Casino Bonus Terms Explained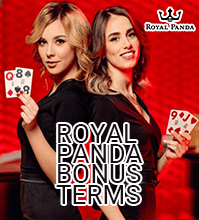 Royal Panda has promotions for players of all backgrounds. There are new player bonuses, and bonuses for experienced and loyal players. However, in order to get the best out of Royal Panda bonuses, you must be informed about the bonus terms and what they represent. To top it off, you need to know how to really take advantage of the Royal Panda casino bonus terms and conditions and get the most for your money.
Thanks to our guide to Royal Panda casino bonus conditions, you'll know exactly what to do and how to get the best possible value for money. Stay tuned to learn more about what RoyalPanda Casino has to offer you.
How do Royal Panda Bonuses work?
As we mentioned before, there are dozens of promotions available at Royal Panda. Before you use your promos, it is wise to get informed about the most important legal and technical terms. Below, we've explained some of the key terms regarding Royal Panda bonuses that you should know and be able to single out.
Cash Balance - This is your balance that you can withdraw at all times. It includes the money you have deposited, the winnings, and the bonus money you've fulfilled the wagering requirements for.
Bonus balance, winnings and money The bonus balance explains how much your bonus is worth in real money. It includes the bonus winnings as well. In order to withdraw your bonus money, you need to multiply it with x35 and wager as much bets.
Wagering Requirements The wagering requirements are the needed playthrough requirements that you must fulfill in order to be able to withdraw the money from your bonus balance.
Total Balance The total balance states the money in your cash balance and the money in your bonus balance. This one does not represent the total amount you can withdraw.
Are the Royal Panda Casino Bonus Terms Fair?
In general, there are very reasonable bonus terms and conditions at Royal Panda Casino. The site reserves the right to cancel any promotion in case you abuse the bonuses, so you should really be careful about them. In fact, these rights go as far as - they have an option to even hold you responsible for any costs the casino incurs due to the breach and bonus abuse.
We should also mention that the bonus offers have expiration times. Although you don't find expiration times in many casino terms and conditions - there are some here. But, to be frank, they are quite fair. In general, the casino terms state that the expiration time is 90 days from the moment you received the promotion. However, these can vary within different promotions, so it is essential that you review the casino bonus terms for all bonuses you accept.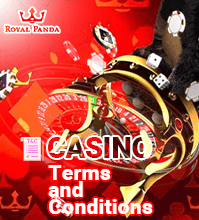 Another essential thing that we should pay attention to is the bonus abuse part of the Royal Panda Casino bonus terms is the bonus abuse section. Namely, by agreeing to the casino terms, you agree that you won't abuse any bonuses. These activities include taking advantage of any bug or failure in the system, or participating in illegal or malicious activities. The list of activities is expanded to the point where, at Royal Panda, bonus abuse is considered anything that the casino deems so. Although this doesn't really work nicely towards legal security, we'd advise that you make sure you aren't doing anything illegal - or in case you suspect you are seeing something illegal, make sure to consult the customer service.
What if you have an issue?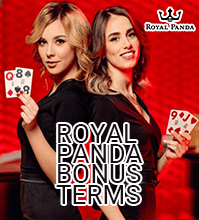 In case you stumble across a problem with the Royal Panda Casino bonus terms and conditions, you can always seek help from the casino. They are eager to help and have professional and helpful employees. If you have general questions, there is a help center that has the most popular questions from players. If you are stumbling across a specific issue that isn't that often, or have direct complaints, you can get in touch in several ways. First, there is the call center - you can contact them at any time at +356 2778 0418. Next, you have the live chat feature on the website that is also very up-to-date. And, of course, if you like a formal, written complaint, you can use the e-mail customer service at [email protected].
All of these channels are meant to ease and make your experience better. Once you submit the complaint, the casino will resolve it and give you an answer back within 10 days, but it usually takes shorter than that.
Conclusion
All in all, the Royal Panda Casino bonus terms and conditions are very fair and reasonable. They have reasonable withdrawal terms and what we especially loved about these terms and conditions is the very fact that they are tidy and nicely presented for all players to see. In fact, they aren't even written in a very strong legal language, making them easier to understand by your average Joe. Although you can trust us on our word that the casino conditions are fair, whenever you are using a casino bonus, you should review them yourself to see whether they fit your betting and wagering needs. Otherwise, you risk losing your bonus and having spent hours and hours of your valuable time - and even some money. Remember, you aren't being a stickler for the rules, but you are being responsible with your money by knowing your terms and conditions. And, you will be safe that nothing unexpected will happen, which is just another benefit of not having your account blocked and winnings voided.
Page Links
Top Slot Casinos
Games